About Cristina O'Dell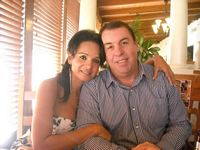 Hello my name is Cristina and if you where wondering if the foreign women are real and genuine, I would like to share my story with you. I am 40 years old and have a 9 year-old daughter. I was single for 7 years until I met and married David - the love of my life! When I met David I felt instant chemistry and knew he was the man for me.
What I liked about David when I first met him at the social was his confidence - he knew what he wanted out of life and in a woman. He was honest and open about whom he was and this made me feel comfortable. We have many common interested and enjoy good laughs. David spoke little Spanish and I spoke little English, but we found a way to communicate and had fun doing it. When we met we never separated until he left to go back home except for David going to the second social. We visited each other a few times in the coming months and talked every day. I felt as if I had known David all my life. One night talking on Skype (video chat) David asked for my hand in marriage and of course I said yes. We had a nice small family wedding in a beautiful small chapel. I have never been happier.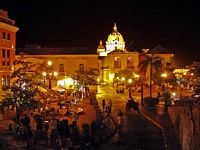 I had a good life in Colombia. I had been working for and insurance company for 20 years selling life, health and car insurance. With my hard work I had become one of the top sales people. I owned a 3-bedroom town home free and clear and drove a new car. I have many friends and my brother lived with my daughter and I. My family and I are very close, always visiting and spending time with each other.
I was very content with my life, but I just was missing a man to love. I was not interested in finding a Colombian man. The typical man in Colombia does not respect their women, they are unfaithful and sometimes abusive, and I wanted something better. I knew from experience though work and friends that American men treated their women with respect, as equals, and with love. So I joined an agency and had gone to several socials and met many American men, but none caught my eye until I saw David.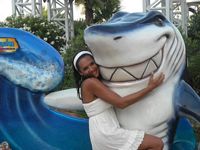 You might be wondering if it was difficult to leave my life in Colombia, but I never really gave it a thought. The most important thing in my life is to have a man to love and be loved - because without love there is nothing. I have been so happy with my David -adjusting to life in the US has been easier than I thought. One thing that made it easier was I made it a priority to learn English quickly. At times I miss my family and friends but I talk on the phone with them every day, which relieves any homesickness I might have.
I thank God and the fate of these introduction services that I was able to find my dream man.